Why You Need To Test Your Aquarium For Ammonia!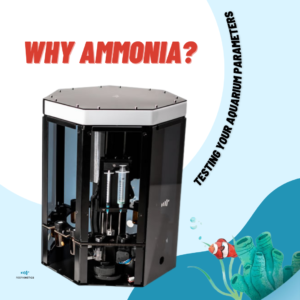 Testing aquarium water for ammonia is essential for the well-being of the aquatic life living in the tank. Ammonia is a toxic compound that is produced as a byproduct of fish waste, decaying organic matter, and uneaten food. Here are some key reasons why testing for ammonia is crucial: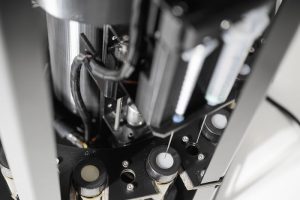 1. Fish health: Ammonia is highly toxic to fish and other aquatic organisms. Even at relatively low levels, it can cause stress, weaken the immune system, and make fish more susceptible to diseases. High ammonia concentrations can lead to ammonia poisoning, which can be fatal to fish if left unchecked.
2. Water quality: Ammonia is a primary indicator of water quality in an aquarium. Elevated ammonia levels can be a sign of overstocking, overfeeding, or poor maintenance practices. Monitoring ammonia levels allows you to identify and address potential issues before they become severe.
3. Biological filtration assessment: In a well-established aquarium, beneficial bacteria convert toxic ammonia into less harmful nitrite and then into nitrate through the nitrogen cycle. Testing for ammonia helps to determine if the biological filtration system is working effectively. If ammonia levels are consistently high, it may indicate a problem with the biological filter, and corrective action can be taken.
4. New tank cycling: For newly set up aquariums, testing for ammonia is crucial during the initial cycling process. During this period, beneficial bacteria are colonizing the filter media and breaking down ammonia. Regular testing helps you monitor the progress of the nitrogen cycle and ensures a safe environment for your fish.
5. Troubleshooting: If your fish are exhibiting signs of stress, such as gasping at the surface, lethargy, or loss of appetite, testing for ammonia can help rule out or identify it as a potential cause. Identifying ammonia as the culprit allows you to take prompt action to correct the problem.
6. Preventing fish losses: By regularly testing for ammonia and taking appropriate measures to keep its levels in check, you can prevent potential fish losses due to ammonia poisoning.
To ensure a healthy and thriving aquatic ecosystem, it's essential to monitor ammonia levels in your aquarium regularly. If ammonia is detected, proper water changes, reducing feeding, or adding beneficial bacteria can help address the issue and maintain a safe environment for your fish and other aquatic inhabitants.