A Step-By-Step Guide on How To Use A ReefBot Lab
The ReefBot Lab is the newest device designed by Reef Kinetics for automated testing of water parameters in saltwater aquariums. Here is a step-by-step guide on how to use a ReefBot Lab: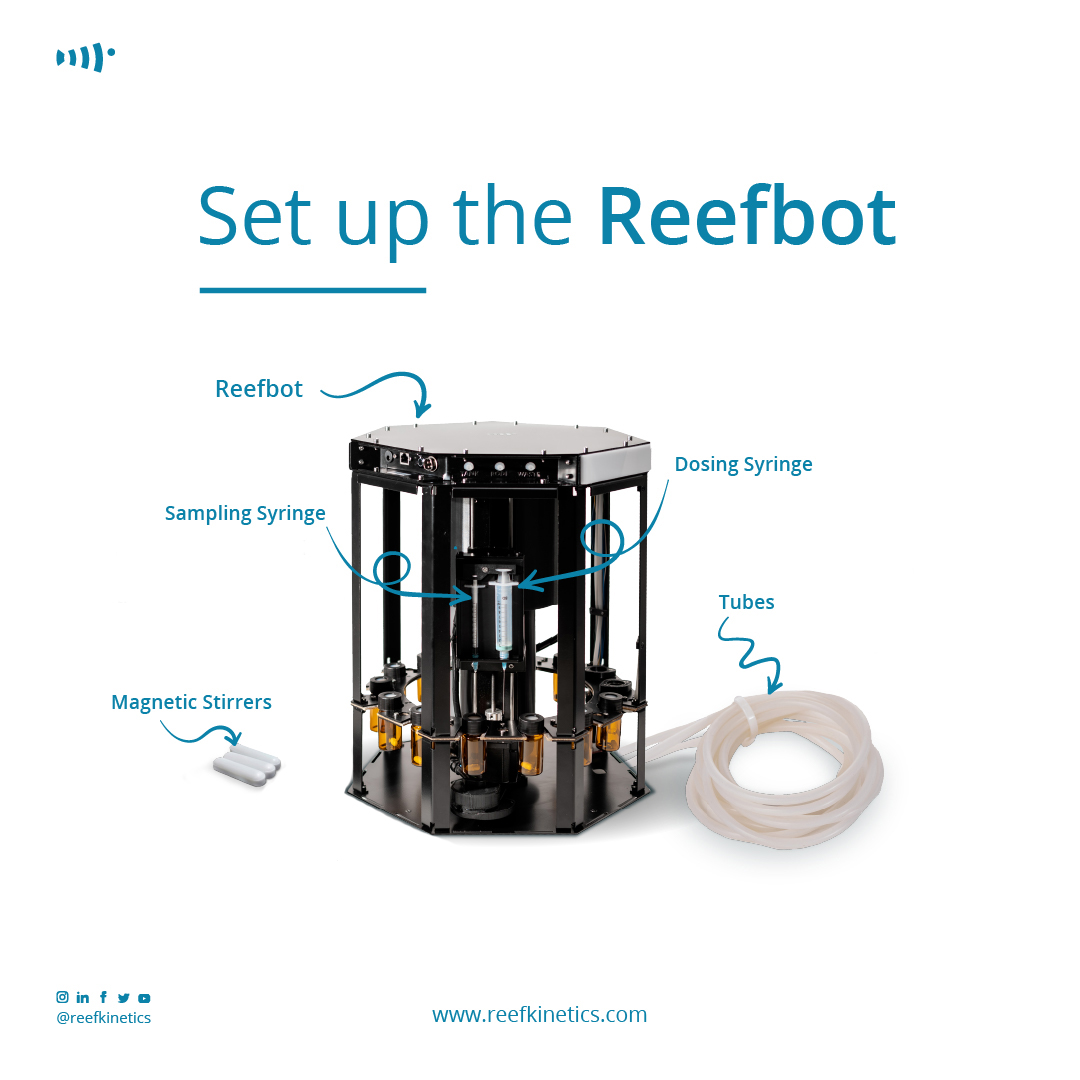 Set up the ReefBot Lab:
Carefully unpack the Reefbot, remove the styrofoam and the zip ties
Connect the tubes to the tank, RODI, and waste
Place the dosing and sampling syringes in the device
Place the small magnetic stirrers inside the testing chamber and RO chamber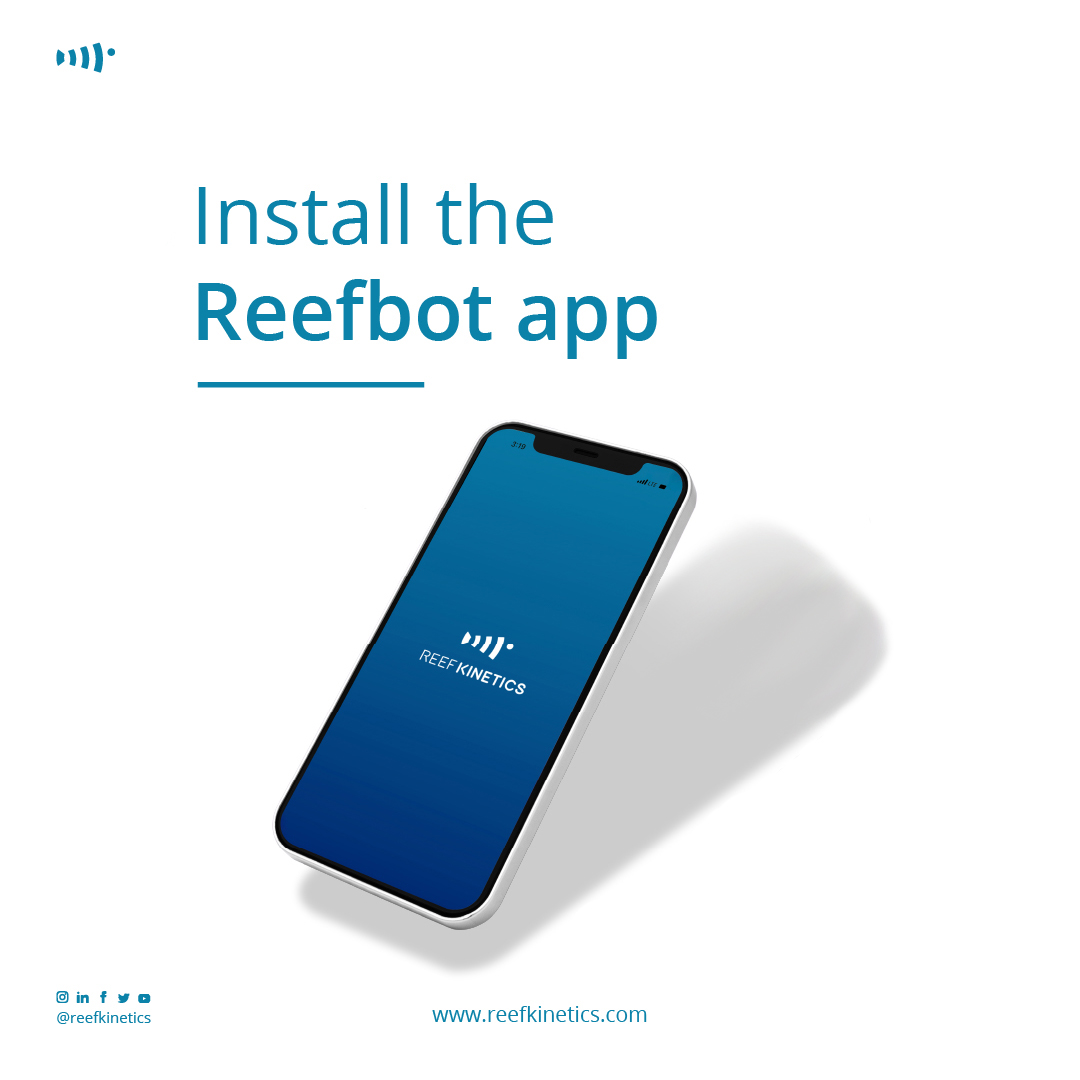 2. Install the Reef Kinetics App found in the Apple Store andPlay Store on your smartphone or tablet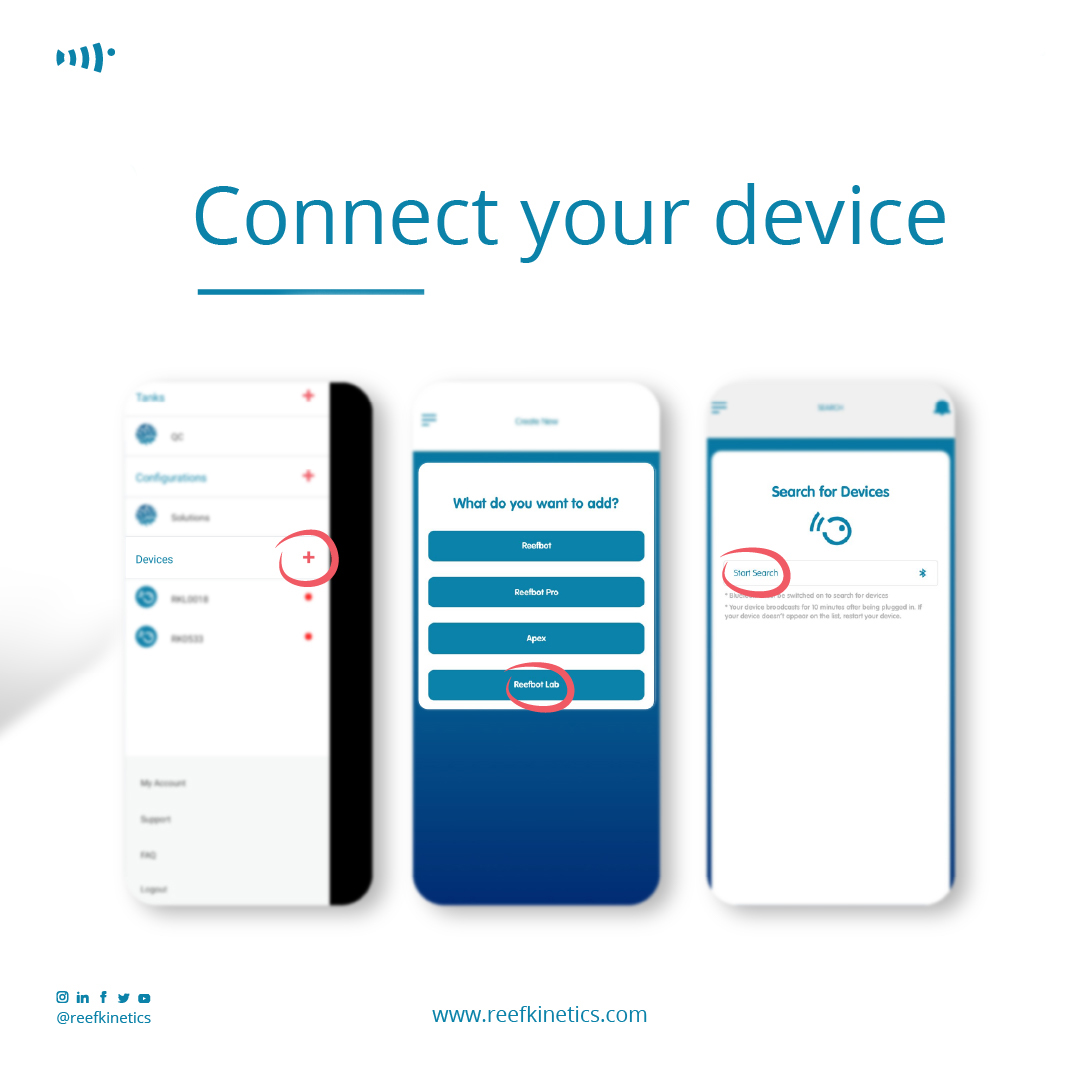 3. Connect the ReefBot Lab to a power source and connect it to your Wi-Fi network via mobile application:
Set up your tank on the mobile application
From the notification tab on the left, click the "+" found next to "Devices"
Add your Reefbot Lab
Search for your device using bluetooth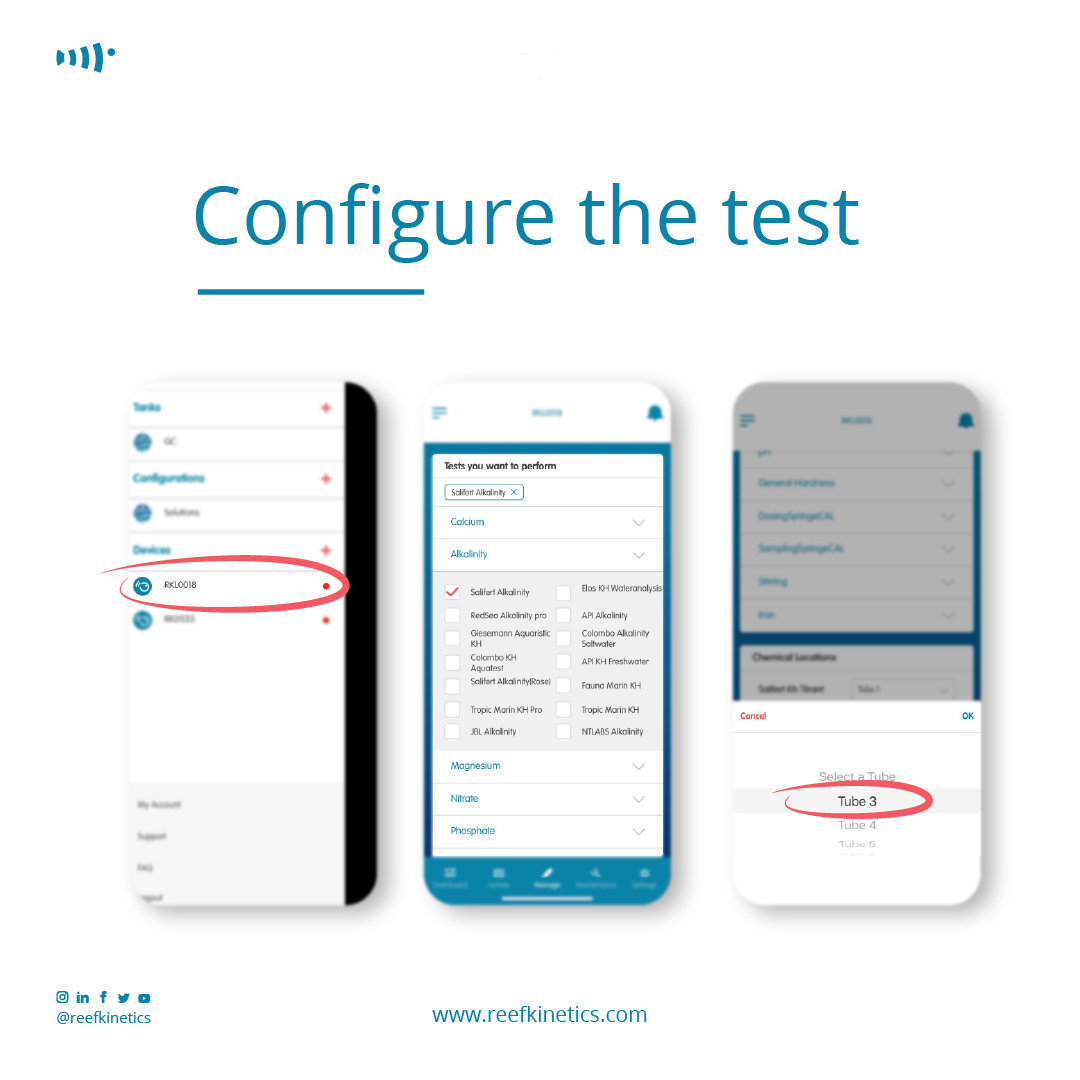 4. Configure the test:
Choose your device from the notification tab on the left
Select the tests you want to perform
Select the tubes from the scroll menu
Click Save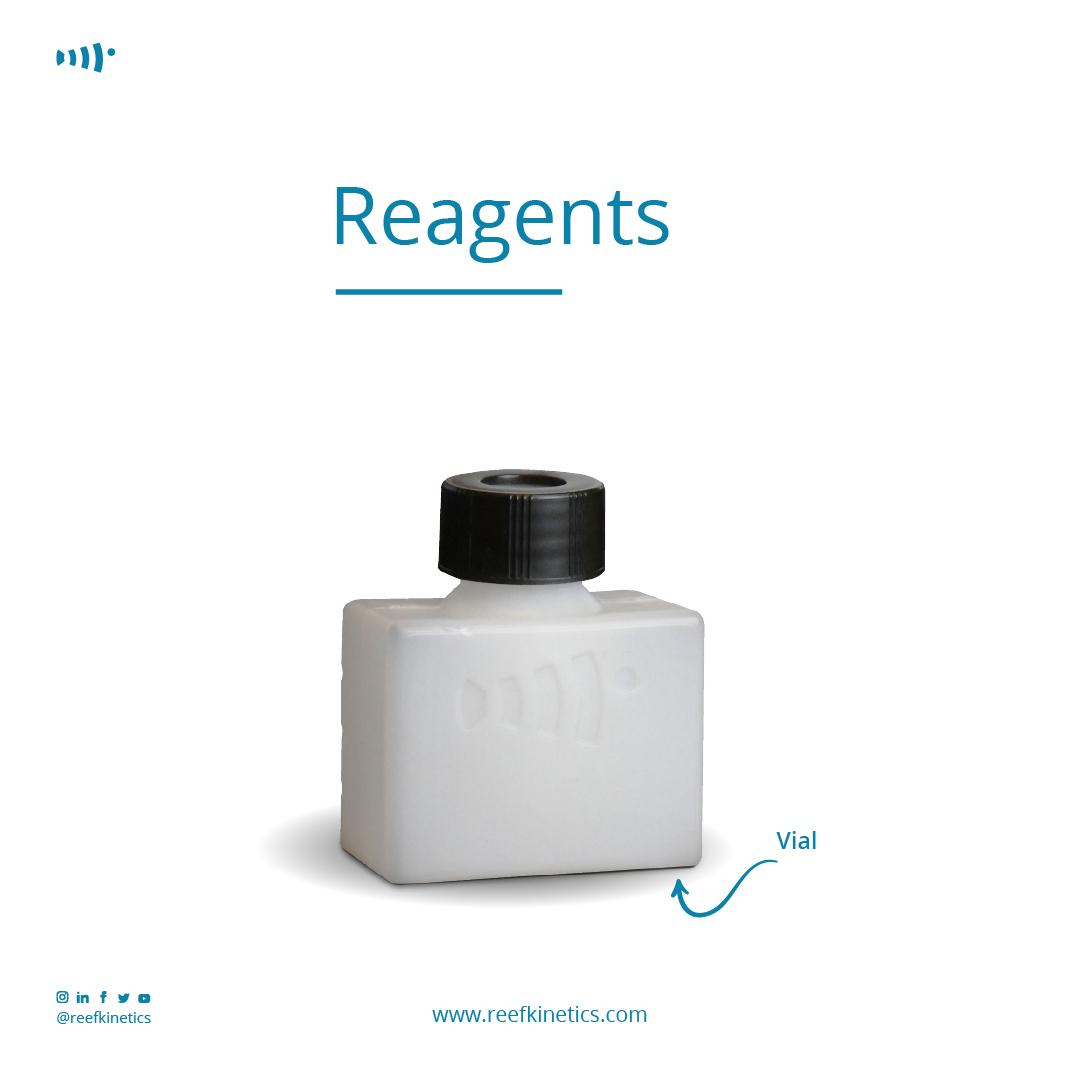 5. Prepare the reagents and pour them into the vials, then assign each reagent to its slot on the application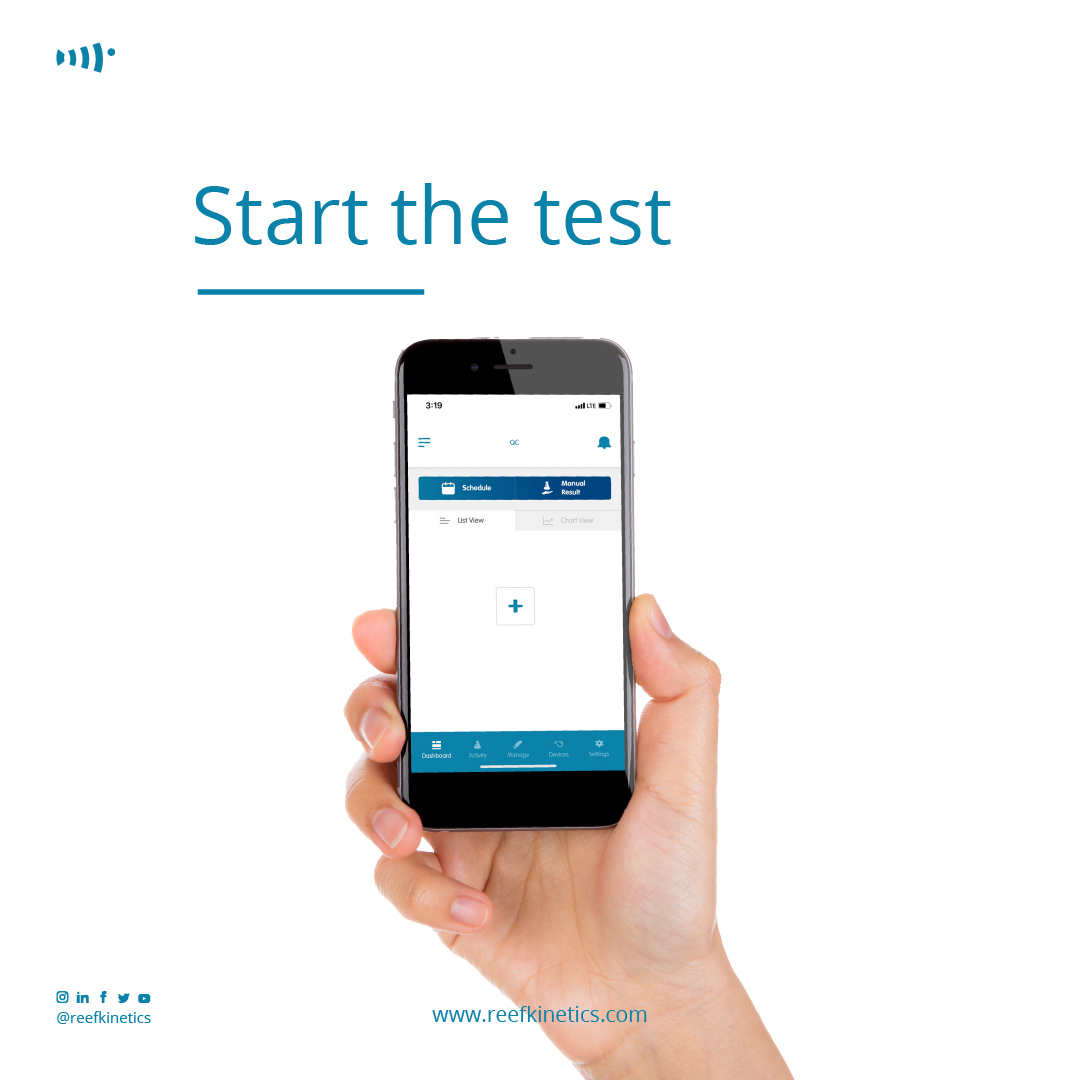 6. Start the test
Select the test you want to perform from the Reef Kinetics app. The app will guide you through the process of setting up the test, including selecting the appropriate reagents.
Click on the "Tanks" tab from the navigation bar and select your tank.

Click on the "+" button, choose the test you want and then click "Perform Test".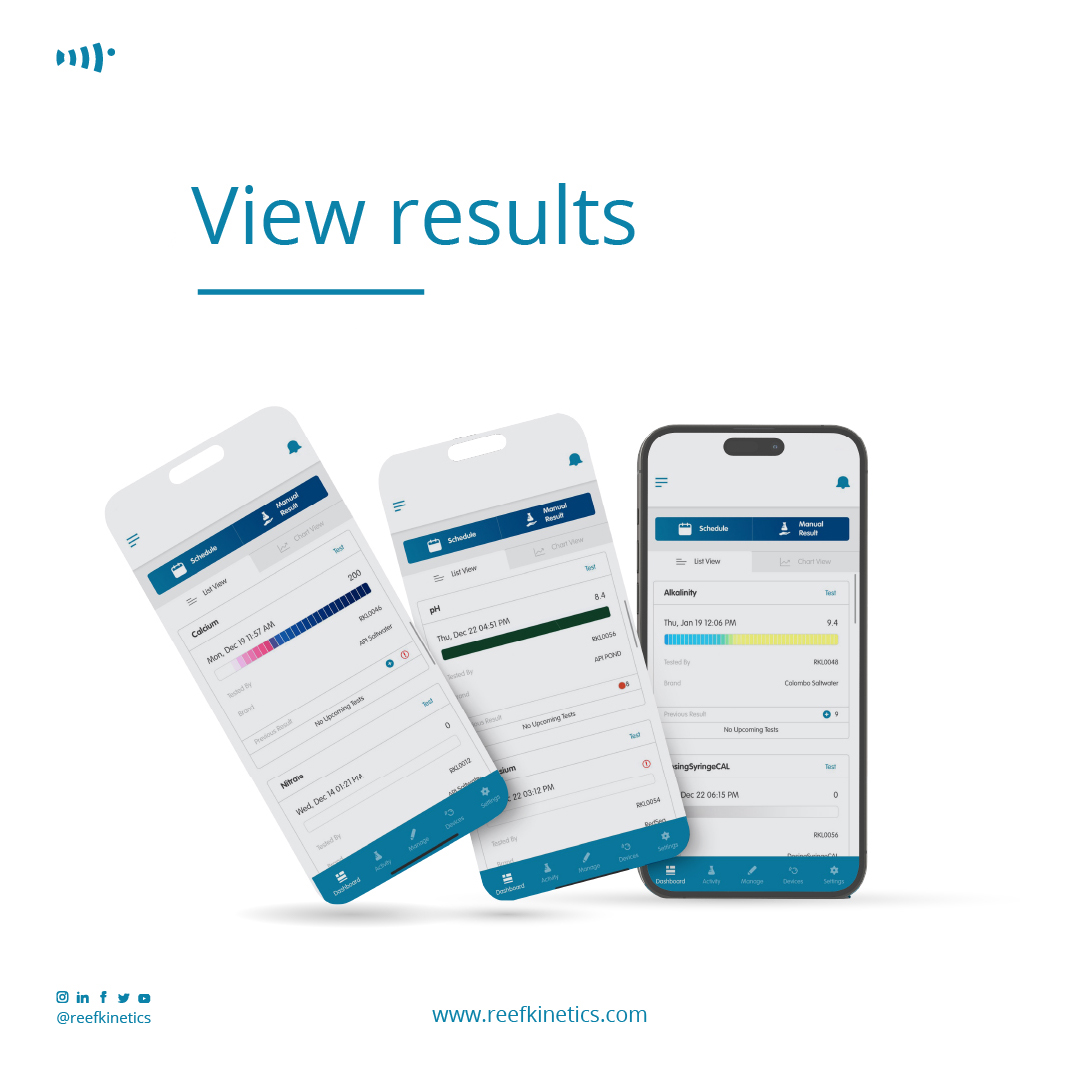 7. View the results:
Once the test is complete, the Reef Kinetics app will display the results on your smartphone or tablet. You can save the results for future reference or share them with others.
Overall, using a ReefBot Lab is a convenient and efficient way to test your saltwater aquarium's water parameters, helping you to maintain a healthy and thriving ecosystem for your aquatic life.