About ReefBot
Your Aquarium's Best Friend.
Automated innovation for sustaining ecosystems
How can you monitor your aquarium in an efficient way? How do you get a good overview of parameters? With the ReefBot connected to your aquarium, you have complete monitoring in the palm of your hand.
The ReefBot is an automatic water testing device that monitors your aquarium, tank or pond by running tests periodically, analyzing them and sending you real-time updates via mobile or web app.
Not only can you monitor your aquarium, you can even perform and set up preferred test schedules and let the ReefBot do the rest of the work for you remotely!
What's even cooler is that you can immediately spot if something is wrong. Our app is very user friendly and you can set customized alarms to track the changes in your aquarium's water parameters, ensuring key survival of the aquatic life.
You can easily manage your parameter settings anytime, from anywhere in the world. The ReefBot does the job precisely, with the same amount of care and reliability experienced reefers do.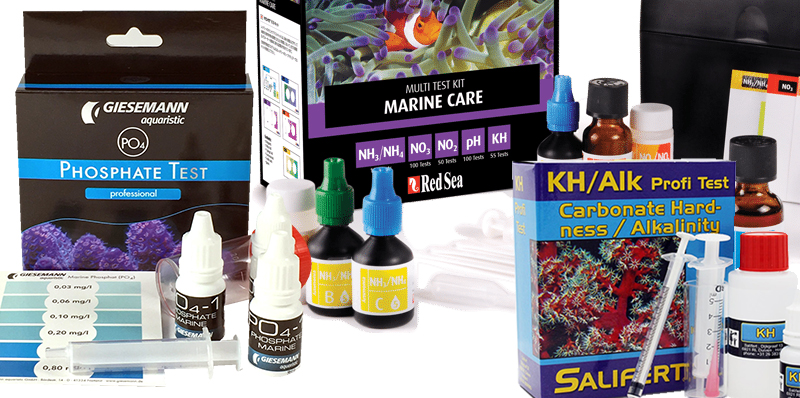 Supports multiple test kits
ReefBot is configured to work with reagent test kits available on the market from the following brands: Salifert, Giesmann, Red Sea, Tropic Marin and API. Changing kits is as simple as selecting a brand and parameter on the mobile and web application.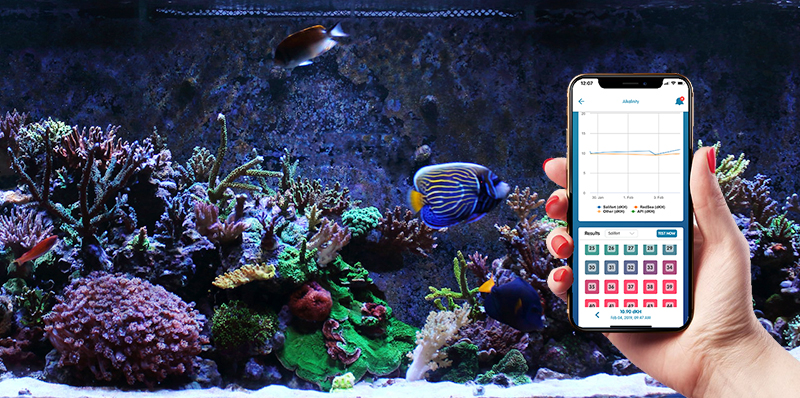 Monitor your tank's parameters
ReefBot uses traditional reagent based method to autonomously measure the levels of the most common parameters in your tank. It currently measures Alkalinity (Alk), Calcium (Ca), Magnesium (Mg), Nitrate (NO3), Phosphate (PO4) with more parameters added regularly.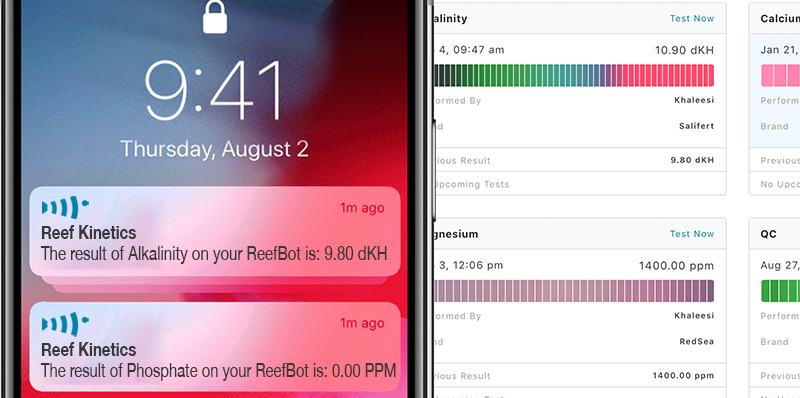 The Reefbot is controlled from anywhere in the world through a mobile and web app with a simple interface to schedule and run tests, view all results and receive alerts when new test results are ready.
Know when your water is balanced and when it's not wherever you are in the world. Fluctuations in water parameters are harmful to your livestock.
Forget the hassle of performing manual tests. We have made it as easy for you as the touch of a button.
Now, you don't need to spend hours to test your water for alkalinity, calcium, magnesium, nitrate, phosphate and many other parameters or wait for lab results, the ReefBot does it for you.
All you have to do is give the order of testing on the mobile or web app, choose the type of tests and you will receive your real-time results.
The ReefBot can perform a variety of liquid-reagent tests some of the most important in our reef ecosystem.
RedSeaMAGNESIUM PRO REEF TEST KIT
| | |
| --- | --- |
| Salifert | KH/ALK PROFI TEST |
| RedSea | KH/ALKALINITY PRO REEF TEST KIT |
| RedSea | MAGNESIUM PRO REEF TEST KIT |
| RedSea | CALCIUM (BETA) |
| Tropic Marin | PHOSPHATE-TEST |
| Giesmann Aquaristic | MAGNESIUM PROFESSIONAL TEST |
| Giesmann Aquaristic | PHOSPHATE TEST |
| Poolmaster | 5-way Test Kit CHLORINE TEST |
| API | CALCIUM TEST |
| API | ALKALINITY TEST |
| API | PHOSPHATE TEST |
| API | NITRATE TEST |