ReefBot Pro for Stores
ReefBot Pro mainly caters to the needs of reef & fish stores. With its 21 vials, ReefBot Pro can test a high number of parameters from multiple water sources at the same time, making it an ideal addition to any LFS! Customers can then visit the store to request customized testing for their water samples; the store will be able to process samples from several customers at the same time, keeping them longer in the store to increase the chances of additional purchases by these customers.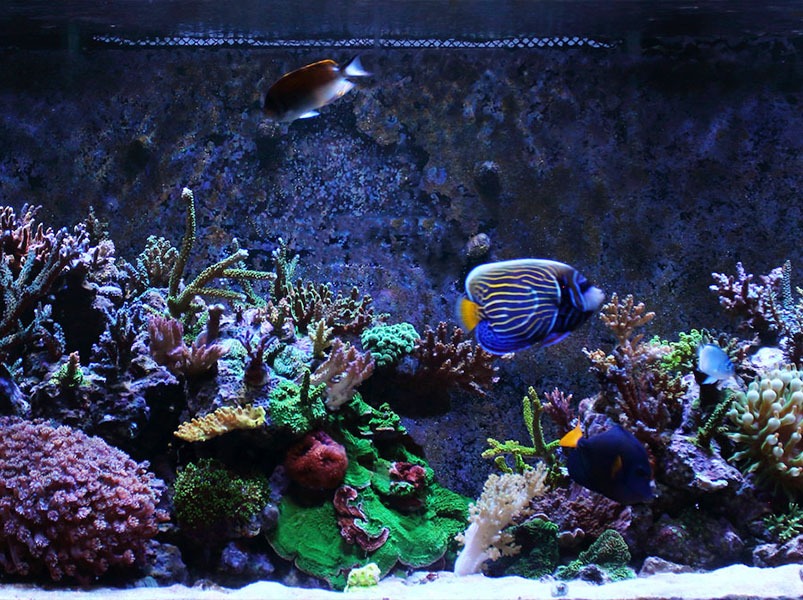 Monitor your customers' tank parameters
ReefBot Pro uses reagent-based method to autonomously measure the levels of the parameters in your tank. It currently measures Alkalinity (Alk), Calcium (Ca), Magnesium (Mg), Nitrate (NO3), Phosphate (PO4), Nitrite (No2) , Ammonia (NH3), Copper (Cu) and Iodine (I2) with more parameters added regularly. The ReefBot Pro can test all these parameters sequentially.
Test your customer samples faster than before
ReefBot Pro's uses an upgraded mechanical design that allows it to test your tank's parameters and return the results even faster than the original ReefBot! Testing any parameter with the ReefBot Pro takes less than an hour.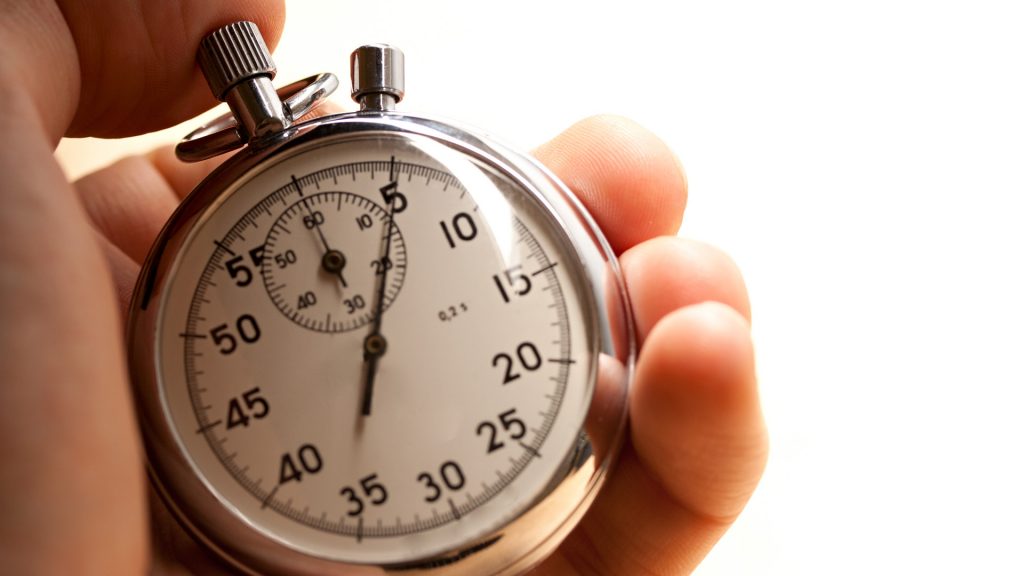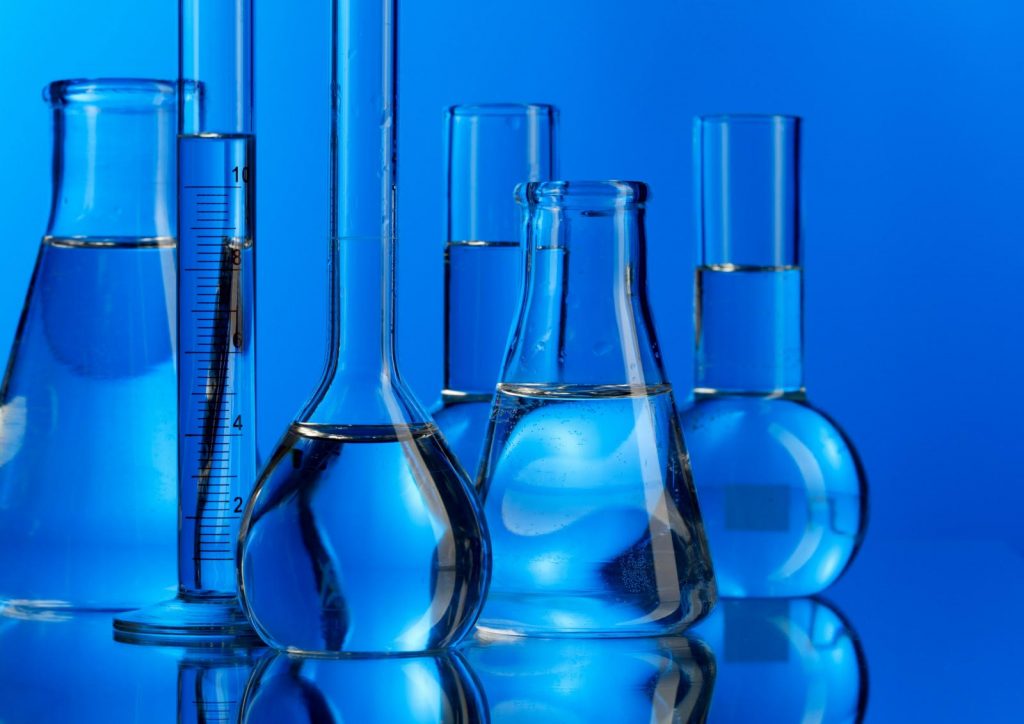 Tests multiple water sources
ReefBot Pro can test multiple water sources at the same time, as it contains 21 vials. This means that instead of having your staff manually test each customer's water sample in turn, they would be able to test several different samples at the same time! As a result, your customer stops waiting for their turn and spends that time walking around your store instead while his sample is being tested.
Supports multiple test kits
ReefBot Pro is configured to work with reagent test kits available on the market from the following brands: Salifert, Elos, Red Sea, Geismann, Tropic Marin, Fauna Marin and API. Changing kits is as simple as selecting a brand and parameter on the mobile and web application.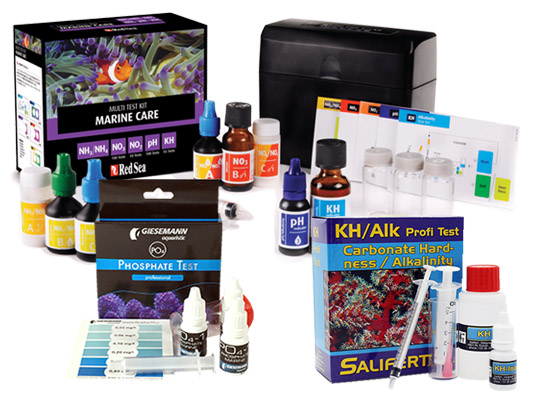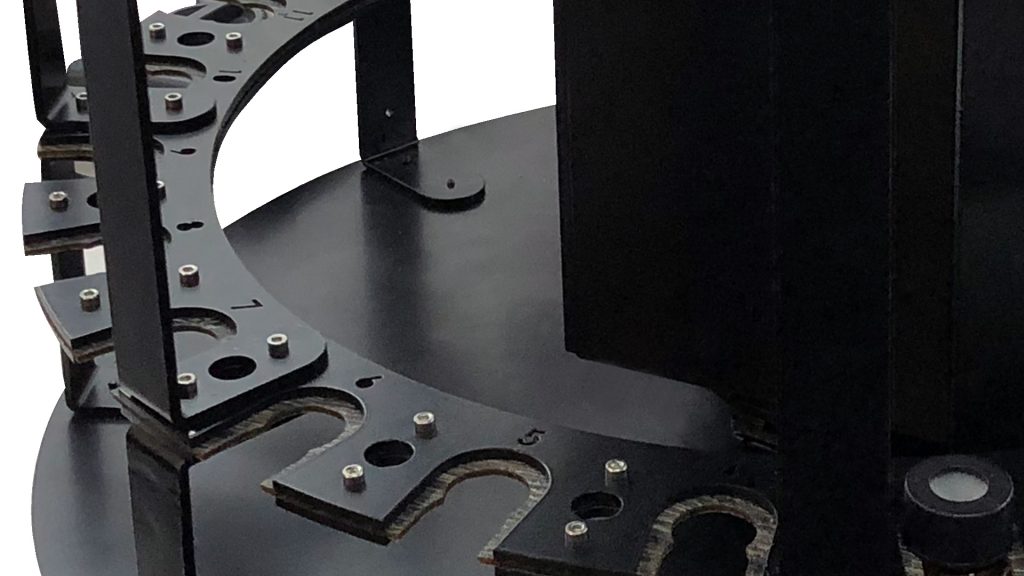 Test all the parameters sequentially without manual intervention
ReefBot Pro's 21 vials also mean that you can schedule the testing of all 9 parameters without having to manually intervene and change any of the vials, as 21 vials is more than enough to accommodate all the reagents and multiple water samples!
The ReefBot Pro can be installed on any tank by simply immersing the inlet tube in the tank and connecting two tubes to RODI and waste containers or by placing the sample water inside a vial.
It connects to the internet through any wifi or ethernet network.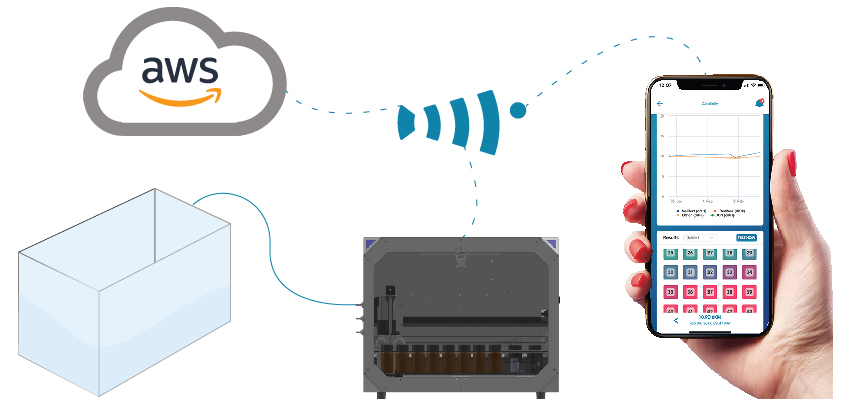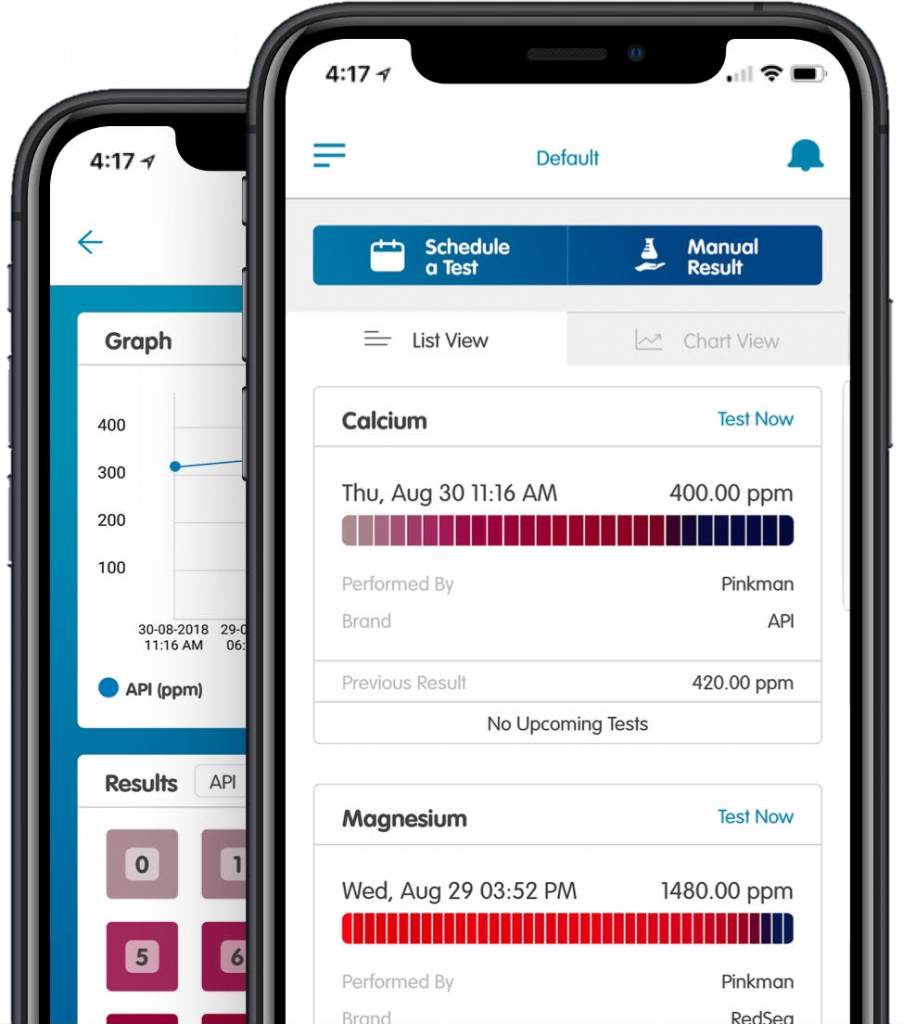 Automated testing of Alkalinity, Calcium, Magnesium, Nitrate, Phosphate, Nitrite, Ammonia, Copper, Iodine and more.
Easy installation on any tank, connects through wifi or ethernet.
ReefBot Pro is supplied with a 2 meters – 78.6″ tube to connect to your tank.
Our glass vials are 20ml. In some cases, you would need more than one test kit to fill the vials. We are working on releasing 10ml and 40ml vials soon.
Schedule tests and receive alerts from anywhere through a mobile and web app.
Compatible with reagents from Salifert, Red Sea, Giesmann, Elos, Tropic Marin, Fauna Marin, API and more.
Easy maintenance.
Package Weight: 564 oz (16Kg)
Package Size: 5″ x 27.5″ x 23.6″ (70 cm x 70 cmx 60 cm)
ReefBot Pro dimensions: diameter 51.4 cm x 46cm height
Power Supply: 100- 240V
Connectivity: Wifi/Ethernet
Reagent Slots: 21
In the Box: 1 ReefBot Pro – 24 glass vials – 1 power supply – 3 tubes – 26 magnetic stirrers – 1 calibration kit – 24 vial labels
Frequently Asked Questions