The Full Reef Kinetics Experience
You can now easily monitor your aquarium on the go!
Let your app tell you when your water is safe and when it's not.
Everything you need with the touch of a button.
Test on demand and schedule basis
Remotely monitor your results
Email alerts and push notifications
Online graphing of results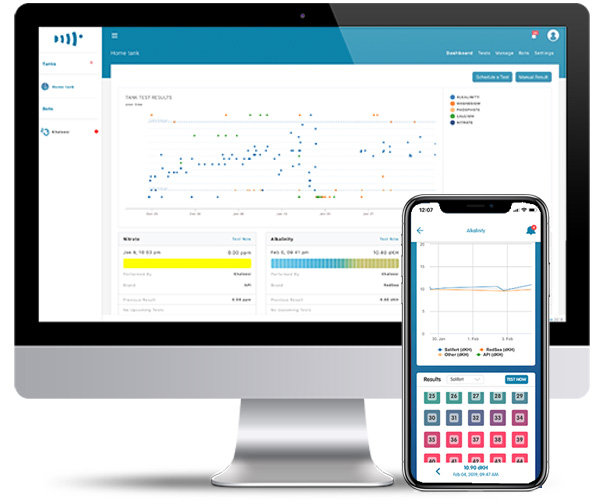 iOS and Android Supported
Download the Reef Kinetics app to get the most out of your ReefBot. Access your personal dashboard, features, and ReefBot updates.
Our app provides you with a snapshot of all your latest readings. You will be alerted to any problem monitored by the ReefBot immediately. Email messages and alerts are sent to you.